Product Description
CE Certification Agricultural Wide Angle Tractor Factory Supply 6 Spline 540 Pto Drive Shaft for Bush Hog with Yoke Adapter Parts
Product Description
PTO drive shaft
Brand New Replacement PTO shaft for Finish Mowers, Tillers, Spreaders, Hay Tedders and many more applications.
PTO is a series 4, rated for 40HP it has 1-3/8″ 6 spline push pin on both ends for easy installment. Complete with safety shield, The PTO measures 43″ from end to end and has an 58″ maximum extended length.
These PTO shafts fit the following Finish Mowers:
Bush Hog: ATH 600 and ATH 720, ATH 900, FTH 480, FTH 600, FTH 720, MTH 600, MTH 720 Series Mowers;
Landpride: FDR1548, FDR1560, FDR1572, FDR1648, FDR1660, FDR1672, FDR2548, FDR2560, FDR2572, AT2660, AT2672 Series Mowers;
Kubota: BL348A, B342A; Caroni TC480, TC590, TC710, TC910 with spline Input Shaft;
Ever-power most late models with splined input shafts, early models had some with smooth input shaft;
1. PTO Drive Shafts
PTO SHAFT WITH QUICK RELEASE YOKES AND OVER-RUNNING CLUTCH(RA), YOU CAN CHOOSE THE LENGTH
Chinabase is a professional manufacturer of PTO SHAFTS for farm machines and agricultural tractors from China. We provide more than 8 sizes of PTO shafts. There is also a full range of safety devices for agricultural applications. Our products are sold to America, Europe and all over the world. We will supply best quality products in most reasonable price.
Following are the tips how to order your PTO shafts:
2. Closed overall length (or cross to cross) of a PTO shaft.
3. Tubes or Pipes
We've already got Triangular profile tube and Lemon profile tube for all the series we provide.
And we have some star tube, splined tube and other profile tubes but only for a certain sizes.
4. End yokes
We've got 13 types of splined yokes and 8 types of plain bore yokes. I will suggest the usual type for your reference.
You can also send drawings or pictures to us if you cannot find your item in our catalog.
5. Safety devices or clutches
I will attach the details of safety devices for your reference. We've already have Free wheel (RA), Ratchet torque limiter(SA),
Shear bolt torque limiter(SB), 3types of friction torque limiter (FF,FFS,FCS) and overrunning couplers(adapters) (FAS).
6. For any other more special requirements with plastic guard, connection method, color of painting, package, etc., please feel free to let me know.
Tube types
 
| | |
| --- | --- |
| | |
| Spline tube | Lemon tube |
| | |
| Star tube | Trigonal tube |
| | |
| --- | --- |
| Function of PTO Shaft | Drive Shaft Parts & Power Transmission |
| Usage of PTO Shaft | Kinds of Tractors & Farm Implements |
| Yoke Types for PTO Shaft | Double push pin, Bolt pins, Split pins, Pushpin, Quick release, Ball attachment, Collar….. |
| Processing Of Yoke | Forging |
| PTO Shaft Plastic Cover | YW; BW; YS; BS; Etc |
| Colors of PTO Shaft | Green; Orange; Yellow; Black Ect. |
| PTO Shaft Series | T1-T10; L1-L6;S6-S10;10HP-150HP with SA,RA,SB,SFF,WA,CV Etc |
| Tube Types for PTO Shaft | Lemon, Triangular, Star, Square, Hexangular, Spline, Special Ect |
| Processing Of Tube | Cold drawn |
| Spline Types for PTO Shaft | 1 1/8″ Z6;1 3/8″ Z6; 1 3/8″ Z21 ;1 3/4″ Z20; 1 3/4″ Z6; 8-38*32*6 8-42*36*7; 8-48*42*8; |
Application
Company Profile
Our factory is a leading manufacturer of PTO shaft yoke and universal joint.
We manufacture high quality PTO yokes for various vehicles, construction machinery and equipment. All products are constructed with rotating lighter.
We are currently exporting our products throughout the world, especially to North America, South America, Europe, and Russia. If you are interested in any item, please do not hesitate to contact us. We are looking CZPT to becoming your suppliers in the near future.
Packaging & Shipping
Certifications
Related products
You can click the picture to learn about relevant products
Installation Instructions
PTO SHAFT INSTALLATION INSTRUCTION
Install assembly
1 press-fit plastic pipe and plastic cap,
2 fill the groove on the CZPT with oil
3. Slide the nylon bearing into the groove 4. Align nylon bearing and plastic protective cover
Disassembly
1. remove the nylon bearing clamp (three places) with a screwdriver, and then separate the steel pipe and plastic protective cover.
2. Take off the nylon bearing from the groove of the yokes.
3. repeat the above-mentioned steps for the other side.
SHORTENING THE PTO DRIVESHAFT
1. Remove the safety shield.
2. Shorten the inner and outer tubes according to the required length, and the inner and outer tubes shall be shortened by the same length at 1 time
3. Deburr edges of the drive tubes with a file and remove all filings from the tubes.
4. Shorten the inner and outer plastic pipes according to the required length, and the inner and outer plastic pipes shall be
shortened by the same length at 1 time.
5. Grease the internal drive tubes and reassemble them with a safety shield.
Check the minimum and maximum length of the driveshaft installed on the machine. In working condition, the drive tubes should overlap 2/3 length and the plastic tube should never be separated
| | |
| --- | --- |
| Material: | Carbon Steel |
| Load: | Drive Shaft |
| Stiffness & Flexibility: | Flexible Shaft |
| Journal Diameter Dimensional Accuracy: | IT6-IT9 |
| Axis Shape: | Straight Shaft |
| Shaft Shape: | Real Axis |
Samples:

US$ 9999/Piece

1 Piece(Min.Order)

|
Request Sample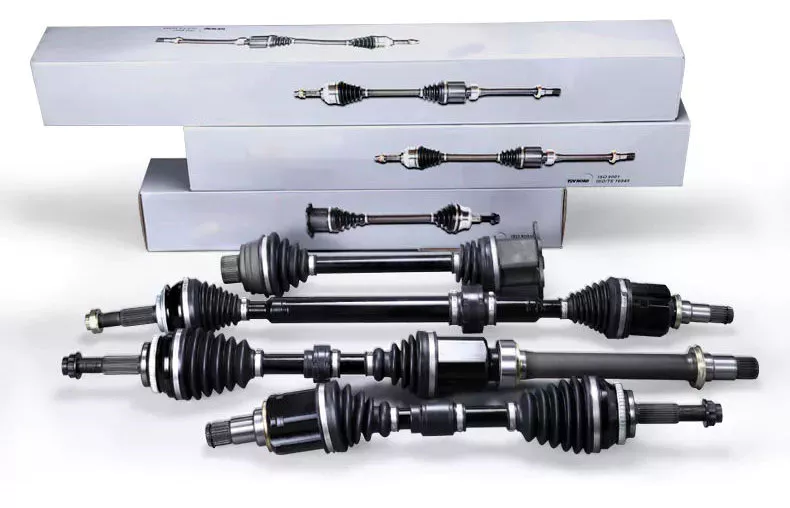 How to tell if your driveshaft needs replacing
What is the cause of the unbalanced drive shaft? Unstable U-joint? Your car may make clicking noises while driving. If you can hear it from both sides, it might be time to hand it over to the mechanic. If you're not sure, read on to learn more. Fortunately, there are many ways to tell if your driveshaft needs replacing.
unbalanced
An unbalanced driveshaft can be the source of strange noises and vibrations in your vehicle. To fix this problem, you should contact a professional. You can try a number of things to fix it, including welding and adjusting the weight. The following are the most common methods. In addition to the methods above, you can use standardized weights to balance the driveshaft. These standardized weights are attached to the shaft by welders.
An unbalanced drive shaft typically produces lateral vibrations per revolution. This type of vibration is usually caused by a damaged shaft, missing counterweights, or a foreign object stuck on the drive shaft. On the other hand, torsional vibrations occur twice per revolution, and they are caused by shaft phase shifts. Finally, critical speed vibration occurs when the RPM of the drive shaft exceeds its rated capacity. If you suspect a driveshaft problem, check the following:
Manually adjusting the imbalance of a drive shaft is not the easiest task. To avoid the difficulty of manual balancing, you can choose to use standardized weights. These weights are fixed on the outer circumference of the drive shaft. The operator can manually position the weight on the shaft with special tools, or use a robot. However, manual balancers have many disadvantages.
unstable
When the angular velocity of the output shaft is not constant, it is unstable. The angular velocity of the output shaft is 0.004 at ph = 29.5 and 1.9 at t = 1.9. The angular velocity of the intermediate shaft is not a problem. But when it's unstable, the torque applied to it is too much for the machine. It might be a good idea to check the tension on the shaft.
An unstable drive shaft can cause a lot of noise and mechanical vibration. It can lead to premature shaft fatigue failure. CZPT studies the effect of shaft vibration on the rotor bearing system. They investigated the effect of flex coupling misalignment on the vibration of the rotor bearing system. They assume that the vibrational response has two components: x and y. However, this approach has limited application in many situations.
Experimental results show that the presence of cracks in the output shaft may mask the unbalanced excitation characteristics. For example, the presence of superharmonic peaks on the spectrum is characteristic of cracks. The presence of cracks in the output shaft masks unbalanced excitation characteristics that cannot be detected in the transient response of the input shaft. Figure 8 shows that the frequency of the rotor increases at critical speed and decreases as the shaft passes the natural frequency.
Unreliable
If you're having trouble driving your car, chances are you've run into an unreliable driveshaft. This type of drivetrain can cause the wheels to stick or not turn at all, and also limit the overall control of the car. Whatever the reason, these issues should be resolved as soon as possible. Here are some symptoms to look for when diagnosing a driveshaft fault. Let's take a closer look.
The first symptom you may notice is an unreliable drive shaft. You may feel vibrations, or hear noises under the vehicle. Depending on the cause, it could be a broken joint or a broken shaft. The good news is that driveshaft repairs are generally relatively inexpensive and take less time than a complete drivetrain replacement. If you're not sure what to do, CZPT has a guide to replacing the U-connector.
One of the most common signs of an unreliable driveshaft is clanging and vibration. These sounds can be caused by worn bushings, loose U-joints, or damaged center bearings. This can cause severe vibration and noise. You can also feel these vibrations through the steering wheel or the floor. An unreliable driveshaft is a symptom of a bigger problem.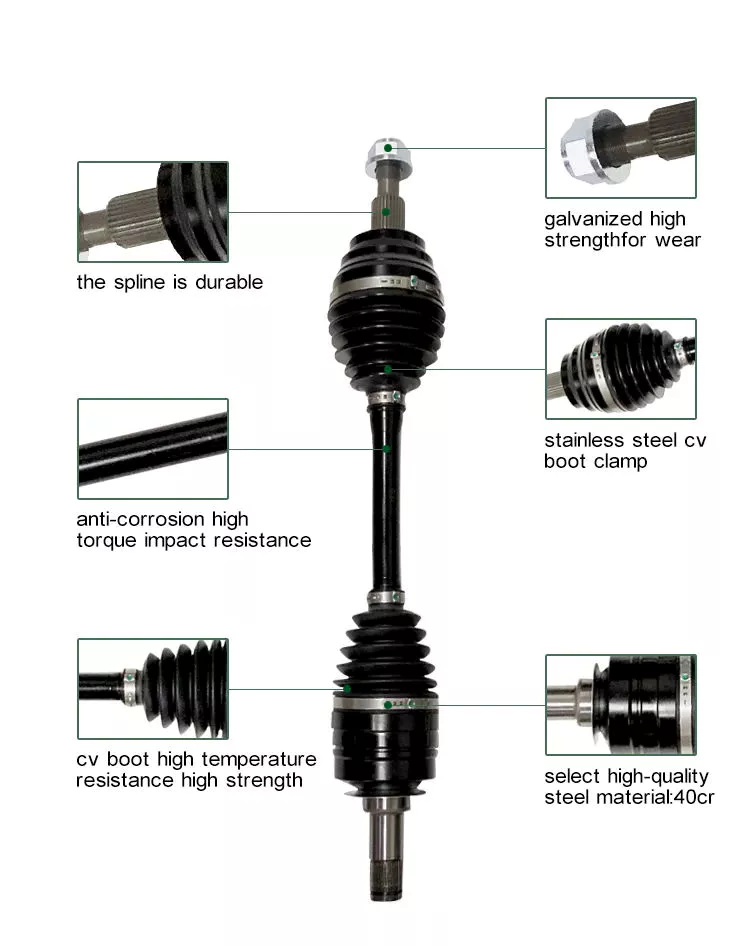 Unreliable U-joints
A car with an unreliable U-joint on the drive shaft can be dangerous. A bad u-joint can prevent the vehicle from driving properly and may even cause you trouble. Unreliable u-joints are cheap to replace and you should try getting parts from quality manufacturers. Unreliable U-joints can cause the car to vibrate in the chassis or gear lever. This is a sure sign that your car has been neglected in maintenance.
Replacing a U-joint is not a complicated task, but it requires special tools and a lot of elbow grease. If you don't have the right tools, or you're unfamiliar with mechanical terminology, it's best to seek the help of a mechanic. A professional mechanic will be able to accurately assess the problem and propose an appropriate solution. But if you don't feel confident enough, you can replace your own U-connector by following a few simple steps.
To ensure the vehicle's driveshaft is not damaged, check the U-joint for wear and lubrication. If the U-joint is worn, the metal parts are likely to rub against each other, causing wear. The sooner a problem is diagnosed, the faster it can be resolved. Also, the longer you wait, the more you lose on repairs.
damaged drive shaft
The driveshaft is the part of the vehicle that connects the wheels. If the driveshaft is damaged, the wheels may stop turning and the vehicle may slow down or stop moving completely. It bears the weight of the car itself as well as the load on the road. So even a slight bend or break in the drive shaft can have dire consequences. Even a piece of loose metal can become a lethal missile if dropped from a vehicle.
If you hear a screeching noise or growl from your vehicle when shifting gears, your driveshaft may be damaged. When this happens, damage to the u-joint and excessive slack in the drive shaft can result. These conditions can further damage the drivetrain, including the front half. You should replace the driveshaft as soon as you notice any symptoms. After replacing the driveshaft, you can start looking for signs of wear.
A knocking sound is a sign of damage to the drive shaft. If you hear this sound while driving, it may be due to worn couplings, damaged propshaft bearings, or damaged U-joints. In some cases, the knocking noise can even be caused by a damaged U-joint. When this happens, you may need to replace the entire driveshaft, requiring a new one.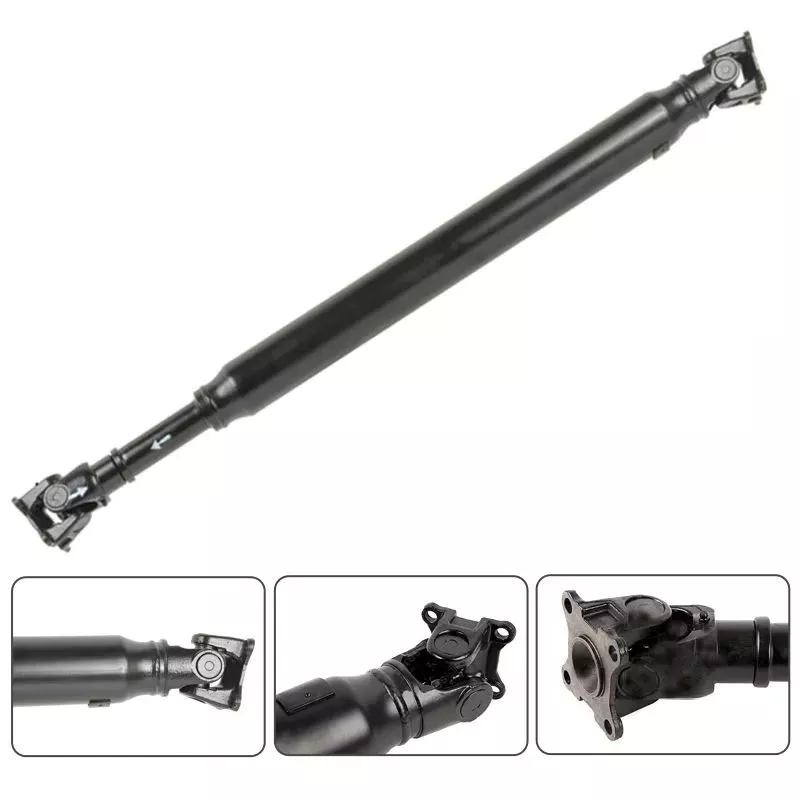 Maintenance fees
The cost of repairing a driveshaft varies widely, depending on the type and cause of the problem. A new driveshaft costs between $300 and $1,300, including labor. Repairing a damaged driveshaft can cost anywhere from $200 to $300, depending on the time required and the type of parts required. Symptoms of a damaged driveshaft include unresponsiveness, vibration, chassis noise and a stationary car.
The first thing to consider when estimating the cost of repairing a driveshaft is the type of vehicle you have. Some vehicles have more than one, and the parts used to make them may not be compatible with other cars. Even if the same car has two driveshafts, the damaged ones will cost more. Fortunately, many auto repair shops offer free quotes to repair damaged driveshafts, but be aware that such work can be complicated and expensive.



editor by CX 2023-08-28